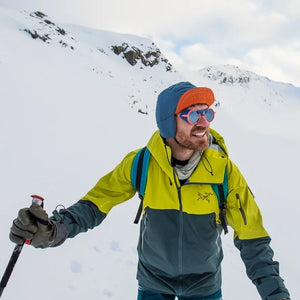 Winter SynHat
Sale price Price $110.00 Regular price
After rediscovering my childhood winter hat I was inspired to recreate that nostalgic magic with the techy materials.
These hats will are made up in batches.
Feel free to ask what Ive got or drop an order to be part of the next batch.
Each batch will differ in materials depending on availability. Look out for upcycling as part of the Arc'teryx ReBird  as well. The Syn Hat is insulated with a 2.5oz Climashield Apex for optimal warmth, moisture management, packability and weight.
There is a structured foam brim, earflaps with an underchin shock cord and finally, a crown tightening cord for a good custom fit across most head sizes.