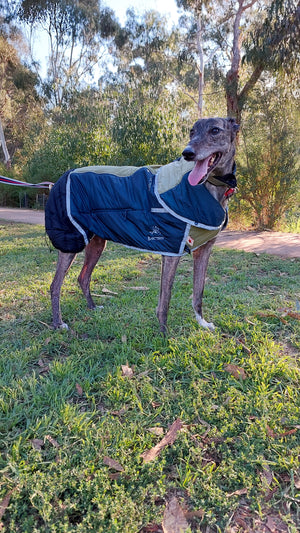 BARC'TERYX REBIRD Upcycled Dog Jacket Large
Sale price Price $185.00 Regular price
A one of a kind dog jacket upcycled from End-of-life insulted ArcTeryx jackets (down and synthetic fill) as part of the ReBIRD programme.
Features reflective details, zipper collar access, fun BARCTERYX logo, and hood.
Measures
75cm long neck base to tail
75 cm wide at the front
60cm wide at the back
All proceeds will be donated to @gumtreegreys
Made in the TerraRosaGear Fairfield workshop on Wurundjeri Country.