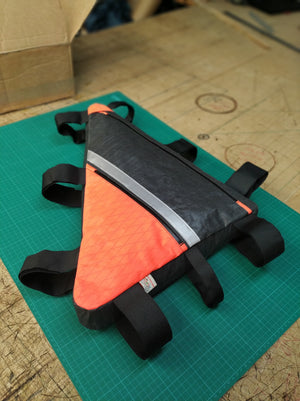 FrameBags (custom)
Sale price Price $265.00 Regular price
Framebags are only a day or two younger than the bicycle as they are a fantastic way to carry gear and equipment.
Most framebags are a custom bit of kit to fit your bicycle.
Depending on your specs will dictate the price. 
Feel free to put your order through to get in build line and the difference (if needed) can be made up on completion of the kit.  
Full framebags will start about $220 for simple single zip full framebag. 
$275 for double zippers
And $320 for pockets etc. 
More features and specs will sway that slightly. 
Be in touch with any questions.